You have trusted us at Be Well Family Care to provide individualized and thoughtful care. For years, we have been telling you about the importance of stressing well, taking time to feel confident, and why strength is the new sexy. Welcome to Becoming You, our wellness spa where we want to help you achieve all of this and more in the most natural, effective, and safe ways. 
Becoming You offers a wide range of aesthetic and wellness services with a focus on holistic modalities and organic products. Some of the services we offer include IV therapy, BTL Emsella, Emsculpt Neo and Emface, bio identical hormone replacement therapy, organic facials and hydrafacials, laser hair removal, and more. 

At Becoming You, our foundation and values align with our functional medicine practice offering a  personalized approach to help our patients optimize their overall well-being. 
We offer FREE 15 minute consultations with our aestheticians to discuss concerns and how we may be able to address them. To schedule call 317-938-4559.
Detoxification through sweat is a centuries old practice. Modern environmental medicine has proven that sweat is more than temperature regulation, it's also part of the body's elimination system and one of the best ways to detox your body. Infrared offers a more enjoyable, pleasant experience. It warms the body from within instead of just heating the air around you providing a unique opportunity for health benefits beyond a traditional sauna. Far infrared wavelengths stimulate cells to release toxins and help people feel better, do more, and live fully.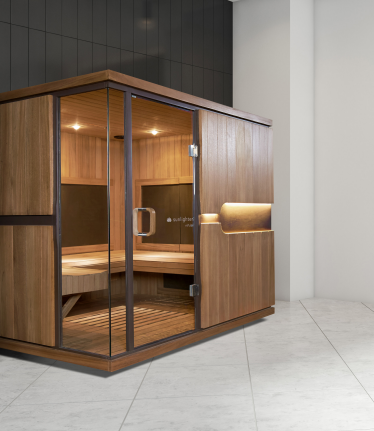 FSM stands for Frequency Specific Microcurrent and is a treatment modality that uses a tiny electric microcurrent at specified frequencies that passed through the body and can help a wide array of conditions particularly muscular and nerve pain in the head, neck, back, and face. 
FSM is safe, non-invasive, and can be added on to many of our other services and treatment modalities to support pain relief, healing, and improved sense of wellbeing.